Looking for something to do to get you out of your Idaho hotel during the day? Look no farther: When you decide to do some hiking, you will find many trails for all skill levels. Below are three popular locations arranged based on the difficulty and trail skill level.
Mount Borah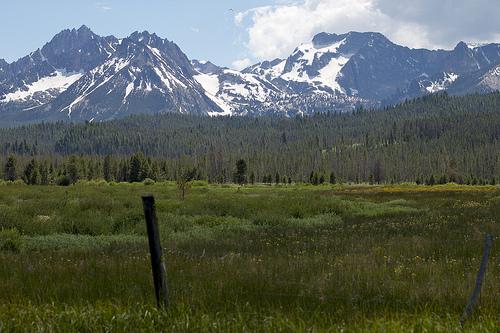 If you are an experienced mountain climber and trail explorer, this location is for you. Mount Borah offers a steep trail to the state's highest peak. Overall, those who have braved the hike to the summit have commented positively on the experience, stating that this trail experience is one of the best trails for hiking. The experience alone leaves an impression.
When visiting Mount Borah, be prepared to spend the day on this hike. The trail itself is a double-back trail that goes on for about 7 1/2 miles. Along the way, be sure to take in the beauty of the sky and the mountains, as you explore Mount Borah, one of Idaho's three peaks that have more than 5,000 feet or more of prominence.
Jump Creek Falls Trail
First time in Idaho? Or are you a beginner who wants to experience the thrill of the trails? A first-time friendly recommendation is the Jump Creek Falls Trail.
Jump Creek Falls is a great location made up of multiple trails, depending on which area you use for vehicle parking near the trails. On average, all trails tend to be around a 1/2-mile walk and take up to an hour to complete from start to finish, including doubling back.
Although simple and paced at a beginner level, this location gives visitors an introductory taste of the recreational activities that exist in Idaho. While visiting, you can enjoy multiple trails, caves, swimming, and rock climbing. An experience on this trail is ideal for a day trip alone or with the family. Why not explore the sites and then have a picnic to admire the waterfalls, mountains, and nature?
Chilco Mountain Trail
For visitors who have experience with trail hiking and mountain climbing, but at the same time are not experts, they may want to consider the Chilco Mountain Trail. From start to finish, and back to the starting point toward your vehicle, you have two options.
One trail option is about 5 miles, while the other is well more than 7 miles. Keep in mind that some areas of the two trails can be steep and elevated, but much of the trail is flat, thus making this option more attractive for vacationers to Idaho. Plus, the two summits, North and South Chilco peaks, are the highest in the Fernan Ranger District.
Idaho has several hiking trails of various types for hikers of all experience levels. After spending a fun-filled day in nature's beauty, hop in the car and head back toward the city to check in at one of the many affordable hotels in the surrounding Boise, Idaho, area.
You may want to frequent the above trails more than once as you experience nature in Idaho.