Travellers planning on hiring a car while enjoying a holiday either at home or abroad should be aware of new regulations that have recently been brought in and are to be effective from the 8th June.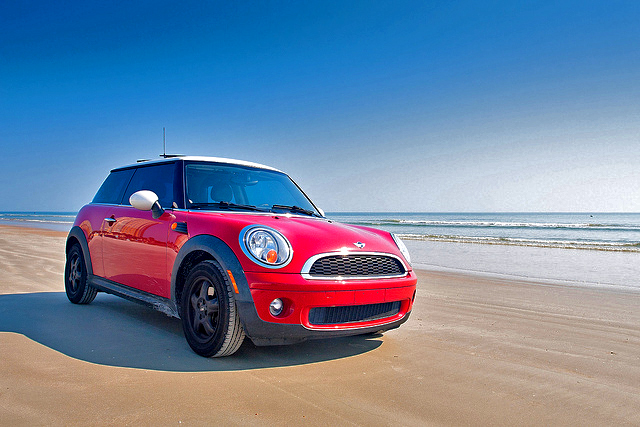 From that date, to be able to hire a car while on your villa holiday, you will need to take a special code with you. This code relates to the fact that the paper counterparts of UK driving licences are now being computerized. The new code will be necessary to show the car hire vendor any convictions you may have had in the past including, for instance, speeding fines.
While the easiest method to obtain this code is to log into the DVLA website beforehand, travelers need to be aware that this code is only valid for 72 hours. Thus, to make your life a little more difficult, If you need a car for more than three days while on holiday, it will be necessary to generate yet another new code each time the 72 hour period passes. For travellers in more remote areas who do not have internet access, a phone number will be made available to organize the code for the following 72 hours.
Apparently the DVLA has already advised motorists that the paper counterpart should be destroyed after 8 June, but the AA is, however, advising people to keep the document, just in case some hire companies, particularly the smaller businesses in foreign destinations, are unaware of the new code arrangement.
According to the Express, AA president Edmund King said: "Not all car rental companies, or indeed traffic police abroad, will be aware of the changes, so a 'belt and braces' approach of also taking the counterpart might help."
While this might sound like a big hassle, the AA believes that it won't necessarily be a problem hiring a car abroad without the paper counterpart. They say that as some car rental companies don't currently request the document, not all firms will ask for a code. As always, however, it's a case of better safe than sorry, as a holiday could be ruined if a traveller needs a car while on holiday.
It seems, however, that the old-fashioned paper licences which were issued before photo cards were introduced back in 1998 will still remain valid.
To generate the code, this can be done via the new Share Driving Licence online service at Gov.uk, or by calling the DVLA on 0300 790 6801. Anyone wishing to check up on what convictions they currently have listed can visit the "View My Driving Licence" page of the DVLA website.
Photo: CC BY-NC 2.0 Robert S. Donovan