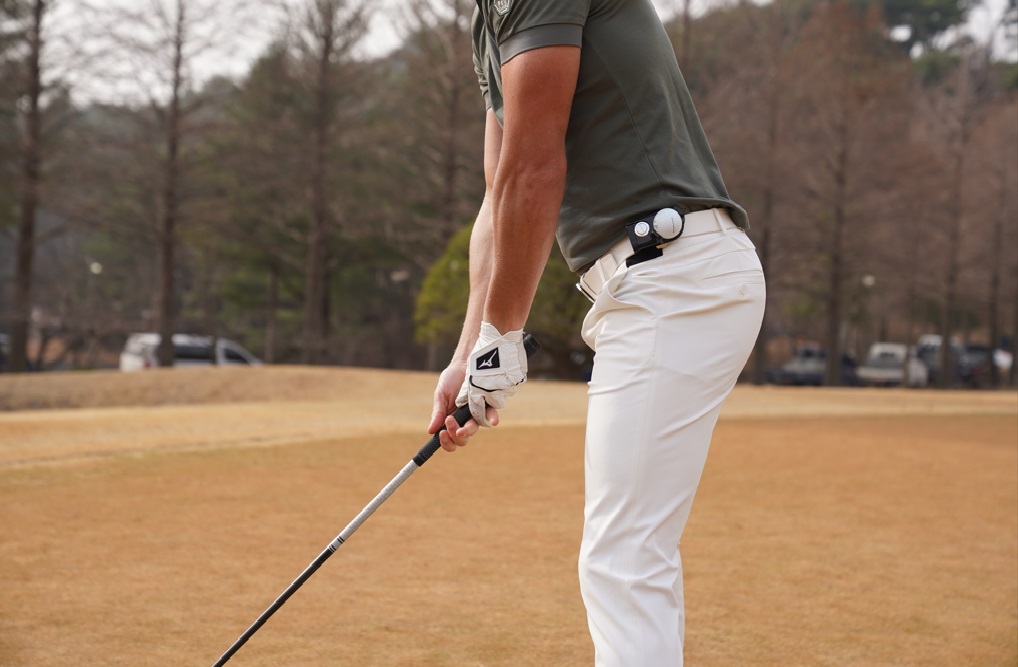 FREESHOT, the accessory for golf lovers, has just launched on Kickstarter. FREESHOT is an all-in-one holder with space to store your golf ball, divot tool, ball marker, and long tee.
The product sits right on your waist, opposite of your dominant hand. This prevents any damage to the product from your swings, and ensures that it won't get in the way while you play.
FREESHOT also comes with its own marker, long tee, and divot tool. The product weighs less than half a pound, even when it's holding a golf ball, making it perfect for golfers of all ages.
The FREESHOT divot tool retracts entirely into the holder to prevent the it from poking you with its sharp end. When you need to use the divot tool, just slide it out, then slide it back in when you're finished. The divot tool is two-pronged, so it's great for easily and neatly covering up your pitch marks.
The FREESHOT long tee is also worth a mention here. Other long tees use wood or plastic material, causing them to easily break or get lost in all that green. But the FREESHOT long tee is a two-piece long tee that's built to last. Plus, the top and bottom of the long tee are held together by a powerful magnet, causing it to automatically recombine after each swing.
And even if you misplace your FREESHOT long tee, the bright orange color makes it stick out like a sore thumb. So there's no time lost trying to look for your lost tees.
We all know how important ball markers are on the golf course. Fortunately, FREESHOT comes with its own magnetic ball marker that you can conveniently store and retrieve.
FREESHOT also comes with a slot to store your golf ball. We all know how annoying it can be to keep your golf ball in your hands or pockets while you play. But with FREESHOT, just place your ball in the special holder, and it'll stay put on your waist.
FREESHOT, the accessory for all things golf, launched on Kickstarter this June, and is available in 4 color options: Metal Gray, Rose Gold, Black, and Black & White.