As we emerge from the icy grip of winter, biking enthusiasts of all stripes have been getting their rigs ready for the long riding season ahead. Perhaps you've already gone out for a rip to celebrate the first warm day of the year … we know the feeling.
If that maiden voyage of the season had your ride showing its age though, maybe its time to get a new stallion. The coolest motorcycles of 2015 have features that will have you heading down for a test ride or a much needed road trip, as they contain elements that will have even the most stubborn consumers opening their wallet.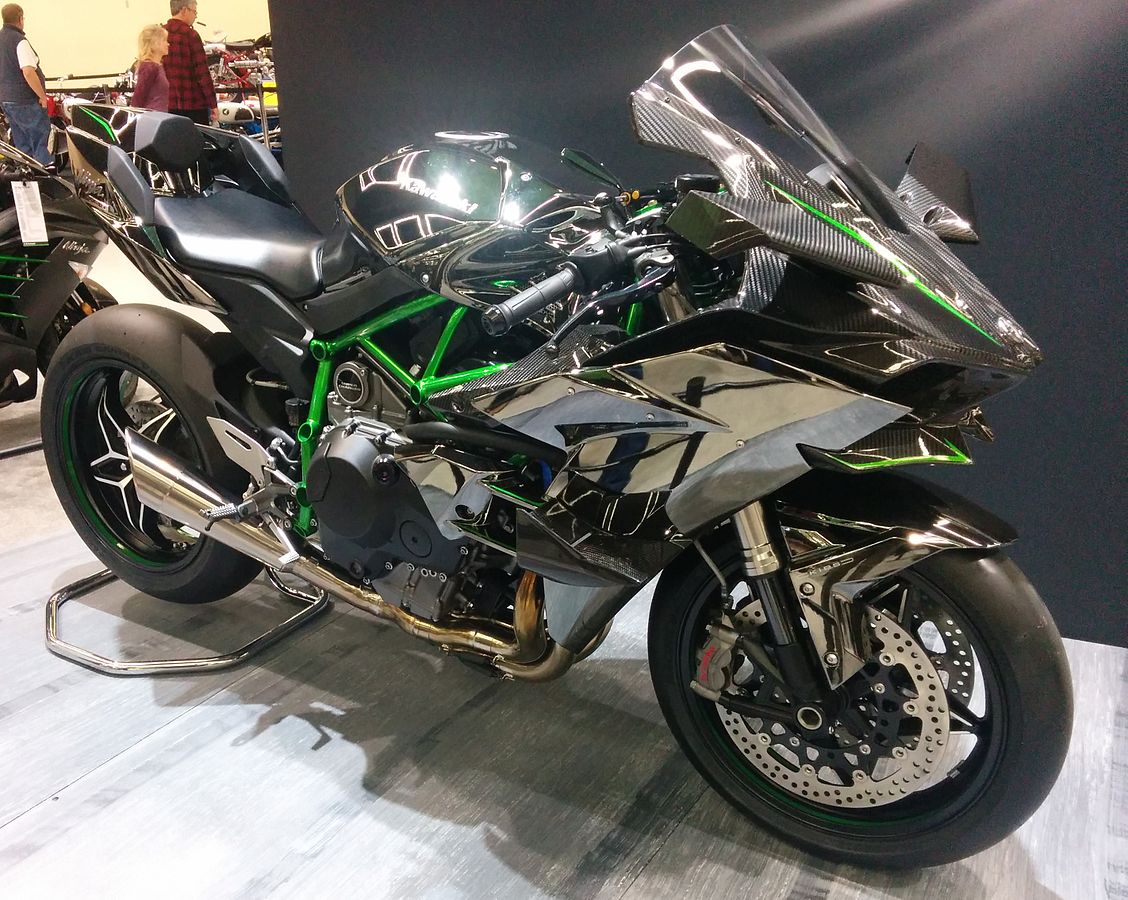 Kawasaki H2/H2R
Whether you prefer the raw power of the track only H2R, or the tempered street legal H2 variant, chances are you will have a ball riding the best bike that Kawasaki will put out this year. With a chain and gear blower that that drives this machine's unreal acceleration capabilities, top speeds of well over 200 miles per hour are a realistic prospect, especially if you choose the track edition of this bike.
All this speed doesn't come as the cost of safety though, as on board systems, brakes and one of the best suspension systems in the business will keep you on the asphalt where less diligent engineering might send you flying to your demise.
Harley-Davidson LiveWire
For a few years now, it has been rumored that Harley-Davidson was going to do the unthinkable: come out with a bike driven exclusively by electricity instead of depending on a tank full of dead dinosaurs.
While some instinctively spit as the thought of riding a Harley that doesn't come with the deep guttural roar that one commonly associates with this line of motorcycles, recent tests of prototypes of the Harley-Davidson LiveWire (might seem to be close to being production-ready, perhaps as soon as this year, hence its inclusion) have revealed a ride that uses its juice to furious effect on the track.
With a top speed of 95 miles per hour (imposed by an on board governor), it may not be as fast as the former bike, but its design retains the iconic coolness that Harleys have always had as their trademark.
BMW S1000XR
Long being known in the motorcycle world for being a creator of outstanding long-distance touring bikes, BMW is determined to show off another side of itself with the 2015 edition of the S1000XR, which eschews the large body of its traveling cousins for a sleeker exterior. Built for power and speed, this bike doesn't leave behind all the advantages of its progenitors, as comfort elements like a windshield and upright seating still make it a great option for traversing short to medium distances. If you end up squeezing the accelerator to soar down an alluring straight stretch though, we'll understand!